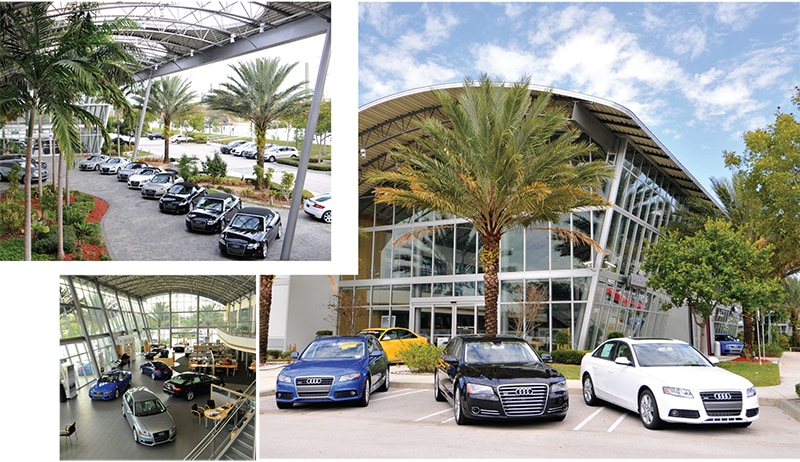 There are car dealerships. Then 
there's Audi Coral Springs. 
With its award-winning history 
and rich, diverse family legacy in the 
automotive industry, Audi Coral 
Springs is in a class all its own.
"It takes great employees to be 
successful in today's market," ex
plains Bret Macy, general manager. 
"Dealerships can have beautiful 
buildings and the newest technology 
and systems, but it takes great people 
to create the customer experience."
Audi Coral Springs' success, 
then, is attributed to its employees 
and management team.
"It's a culture and a level of ex
pectation in every department,"Â 
Macy expresses.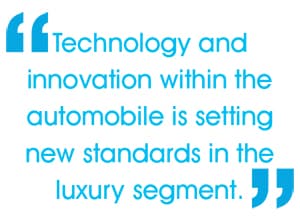 As testament to the agency's 
longevity and stellar reputation, 
Audi Coral Springs has won nu
merous awards, including the Top 
Performing Dealer for A6 Sales in 
2014, 2013 Audi Magna Dealer 
and 2014 Top CSI/SSI XL Dealer.
"Our service department was 
ranked No.1 in the South Florida 
market in 2011, 2012, 2013 and 
2014 in the Audi J.D. Power Sur
vey's, Customer Satisfaction and 
Fixed Right 1st Time," Macy points 
out. "We were also the Winner of 
"
Audi's Top Service Recognition Pro
gram in 2012, 2013 and 2014."
Spearheaded by owner Bruce 
Qvale, the Qvale Automotive Group 
was founded by his father, Kjell, who 
established the tradition of great cus
tomer service that lives on today. 
After opening its doors two years 
ago as Audi Coral Springs, then 
Audi Lighthouse Point, the Qvale 
Automotive Group (with 12 other 
dealerships in California and Tex
as) is launching its third dealership 
in Florida in August 2015-Audi 
Fort Lauderdale. 
"The new dealership will be 
159,000 square feet and four sto
ries tall-and employ about 90Â 
people," adds Macy. 
Car aficionados everywhere agree 
with Macy that Audi is one of the 
hottest products in the marketplace.