What is Audi Connect?
---
Audi connect™ offers drivers and passengers the ability to access current information and enhance their enjoyment of their Audi vehicle.*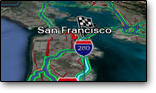 With Audi connect™, the navigation options of your MMI® system open up new dimensions of travel.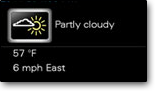 Stay up to speed on weather information and the latest price of Gas.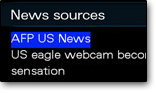 Stay in the know about all the top landmarks and attractions near your destination. And stay on top of the headlines that matter most.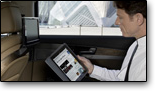 Enjoy wireless Internet access from the back of your car. Use the WiFi hotspot to connect up to 8 WiFi equipped devices.
Discover the world from above. Audi connect™ brings high-resolution three dimensional terrain and aerial imagery through a first-to-market integration of Google Earth™ with an in-vehicle navigation system - the Audi MMI® Navigation plus. Built-in high-speed mobile broadband data access delivers the best possible experience to customers in the vehicle and also enables another first-to-market execution - a factory integrated mobile Wi-Fi Hotspot for passengers. With the aid of a laptop, iPad®, netbook or other mobile device, passengers can retrieve web-based information just as conveniently and securely as from the office or home.
*Distracted driving can cause a loss of vehicle control. The features and technologies discussed above are offered for convenience, and should be used only when it is safe and appropriate. Please pay careful attention to the road, and do not drive while distracted. Click
here
for more details on Audi Connect.